And in KNITTING news
I am finally posting a very not nice pic of the Hugs & Kisses Socks that I am working on. I don't know if it's the black yarn, my camera, the weather or what but I can't get a good picture of these.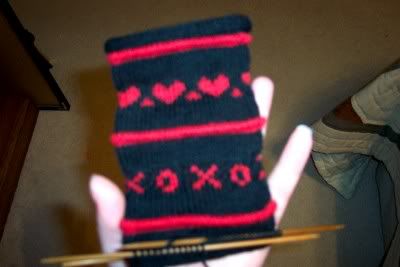 I was also able to get out today with my DH and add to my stash.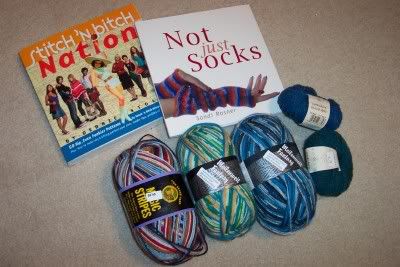 I have so been wanting the S&B Nation and I finally splurged and bought it. Thanks to a hefty tax return I don't feel quite as much quilt but it's still there. The other book is pretty awesome too. I really like knitting socks and I enjoy sock yarn so I thought why not? It's a brand new book and it has a lot of cool projects including a baby sweater, hat and booties set. Too cute!