Promised pics... late as usual
Okay, let's get this straight... I am a
PROCRASTINATOR
. I have good intentions of doing what I say but then, life happens. It's a sickness really. There should be a support group for people like me, maybe there is. I should look into that.
Anyhoo, I have photos for all of you that live for that kind of stuff (me included).
First we have my knitting group photo. Notice the empty shelves behind that are today filled. Expansion is so exciting! Yeah for Lindy of
Lizzie Ann's Wool Co
. in downtown Holland, Michigan.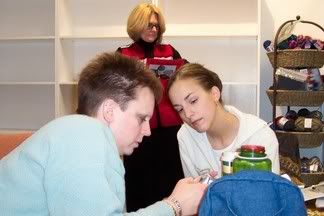 Pictured left to right... Cathey (the great),
Lindy (the owner), & Jill
(the newly engaged, congrats!)
This is a view from within Lizzie Ann's. It grows daily and is an awesome place to visit. Stop by if you are ever in Holland and tell Lindy that I sent you!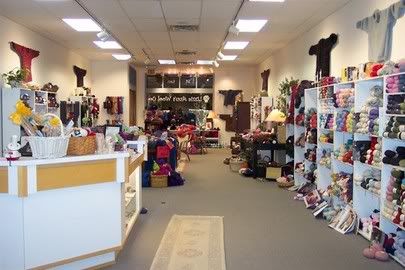 My growing stash... I was shocked to see it all together in one big pile. I have at least 10 projects worth plus some odds and ends.
Finally, my first attempt at spinning using my drop spindle. I so want a spinning wheel now. I spent most of last night not able to sleep because all I could think about was spinning on a wheel.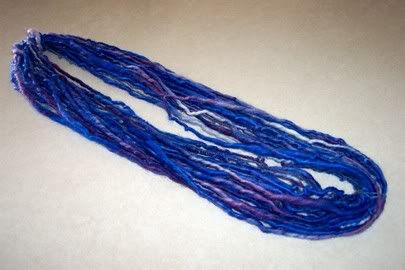 So there you have it. I have to take some more pictures and then I will try to post later on today but let's be honest... I do have a problem with procrastination. Until we talk again, Knit on!