My DHs first sweater!
My wonderful husband finished knitting his first sweater. I have not done a sweater yet and had to seam his in order to be able to teach him how to. I don't know if that makes sense. It was very exciting for both of us. He is getting lots of compliments, most people are shocked due to the fact that he is a man.
This is the front after blocking...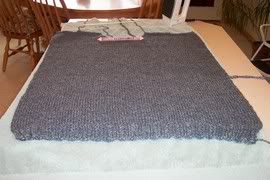 This is the completed sweater...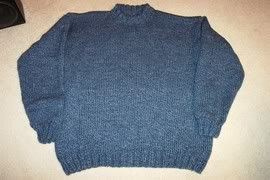 A closer up folded view...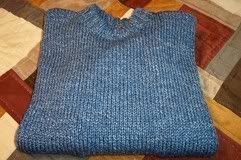 The last picture gives you a better idea of color. He is just so proud of himself. I'm proud of him too, he is doing such a great job!