AUTISM on TV!
CBS's
Emmy-nominated
Without A Trace
will feature an Autism storyline TONIGHT
!
Tonight, February 3 at 10PM ET/PT,
CBS's
Without A Trace
, a drama series about the New York Missing Persons Squad of the FBI, will feature a storyline about a 12-year-old boy with autism who vanishes during a school field trip after he dashes away from the group.
I happen to love
Without A Trace
and also have
TWO
sons that are autistic. Even if you do not currently know anyone with autism chances are high that you will... Soon.
During the episode there will also be a PSA encouraging parents to seek out early diagnosis and intervention. I cannot stress enough how important early intervention is. My DS Joshua will begin kindergarten in the fall because of a wonderful program that he has attended. At age 2.5 he only had
SIX
words and today his vocabulary has no limit. I know he is one of the success stories and not all kids do as well as he has been able to do but without early intervention I don't believe we would have such hope for his future.
Along with tonights show,
NBC
will be airing a 10-part series on the
Today Show
beginning Monday, February 21 through February 25. Airtimes are 8:10am and 9:10am EST; Wednesday's segment will focus on intervention approaches, and later each day that week,
MSNBC
will feature live interviews.
I am a big believer in education and awareness. The more we know the better off our children will be. I love my kids for who they are and want to help them to fulfill their true potential.
If you have questions you can
email me
and I will be happy to help you in any way I can. I am by no means an expert, just experienced. I plan to post a list of some very useful sites later tonight or tomorrow. Please pass this information on to anyone that you think would benifit from it.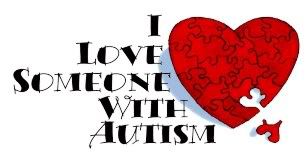 *Artwork from
Designs by Cher
*