Umbilical Cord Hat
I have wanted to knit this hat from Stitch & Bitch for so long but kept putting it off. Yesterday I bought some yarn and decided that there was no time like the present. I will give this to my friend at her shower tomorrow along with the blanket.
This was my progress at bedtime last night...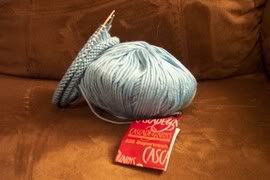 Today I was able to finish it!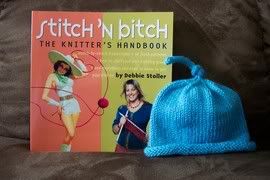 The color is more true on the bottom picture. It is such a cute hat that I may make another one tonight. Who knows.