Mitchell caught a fish...
This long!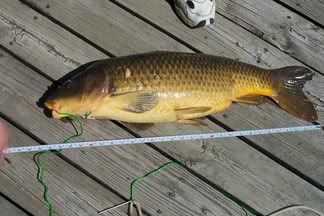 This is Mitchell with his Dad proudly showing off his first ever fish!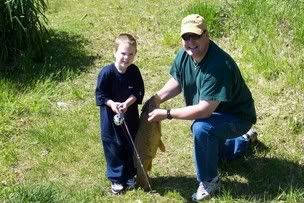 Not to be forgotten is Mitchell with his Grandpa! I'm not sure who was happier!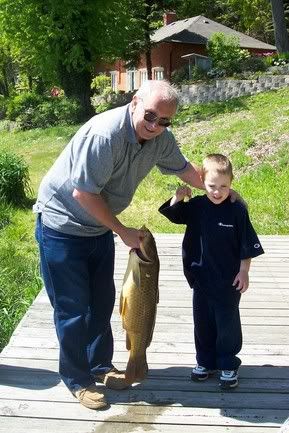 Like I said, this is the first fish Mitchell (age 5) has ever caught, in fact today was the first time he has even gone fishing! It was caught off a dock in Saugatuck, Michigan using a night crawler and a $20 fishing pole we just purchased today. The Carp weighed 15 pounds and measured in at about 29 inches. It's going to be hard to top but at least we have the proof.