OCD, beads and stitch markers
This week I tried my hand at making my very own beaded stitch markers. I only planned on making a few but then the OCD kicked in and well, before I knew it...
I made 155 stitch markers. So, how does this happen you ask? I wish I knew. I seem to do this anytime I find a new crafty interest. Add to that my manic nature and I am a stitch marker making machine.
Some closer views of my hard work.
Some close ups, not all that clear but I think you get the picture.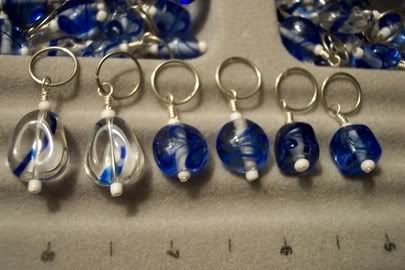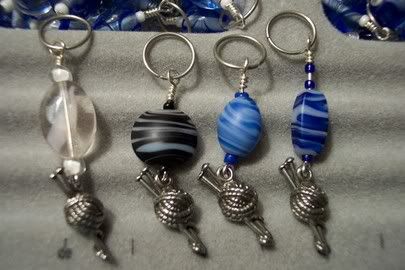 I had so much fun making these. I'm not entirely sure what to do with all of them. I was asked by my favorite LYS owner if I wanted to sell them. I'm not sure what the market is for these. Comments would be so appreciated it. If you have ever sold them I'd love all the details. For now, I will go.