Still dish clothing...
Current progress on my 5th of 6 dish cloths is coming along...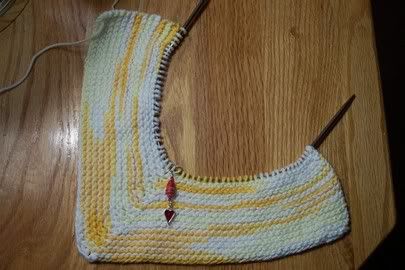 Now if you pay close attention you will notice the stitch marker... yes, I have ventured over to the land of beading.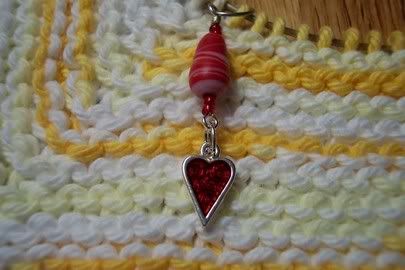 I mean really, who could resist the urge to bead their very own stitch markers when they are everywhere on the knitting blogs. I've received beautiful ones myself as a RAOK and just had to try.