The Preemie Project
I joined the volunteers at the
Preemie Project
on Monday. I've knitted a couple of hats so far. It's been so long since my boys were babies that it's hard for me to figure out sizes. The two hats I have completed are very different in size but hopefully I'm on the right track.
This hat is called a
Petal Hat
.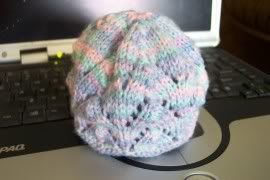 With Halloween in mind...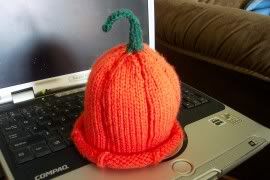 a
Pumpkin Hat
.
For comparison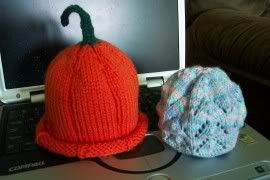 I didn't block the Petal Hat so it's a little smaller looking than it really is. I believe it will be okay. I told my DH we need a new baby so I have someone to try my creations on... medically that won't fly but it was worth a try. Feel free to drop off an extra babies you might have around though;)