Free Pattern Friday!
Wow, it's been a week since I last posted. How sad. I don't know where the time is going. Today is a month since my Grandma's passing. She is deeply missed by all who knew her!
For my Free Pattern I bring you one that I have seen on another blog and actually got from
Threadbear's
newsletter. It's a crocheted cell phone holder made from
Berroco Suede
. It was an easy project considering I didn't really crochet before I attempted it.
The original pattern can be found
here
. I really liked it but...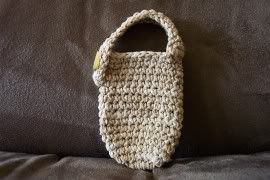 I felt it was unbalanced and decided to do it with two buttons instead. Either way works very well, it's just a personal preference.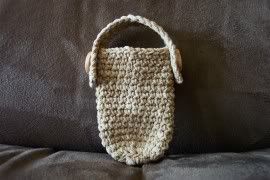 This is an alternate view.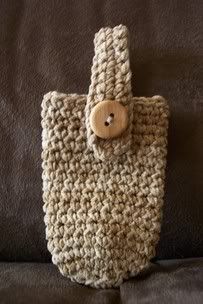 If you can find the suede in the new
Tri-Color
or
Suede Deluxe
it is awesome. I made a couple but for some reason I can't keep them... very popular!